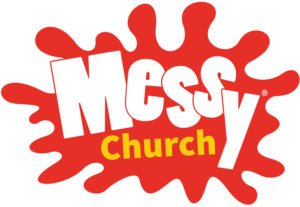 Our next Messy Church  is on:
Saturday,  29th September 2018, 4pm – 6pm, in the Kirk Centre (on the opposite side of the road from the Kirk).    
For families with children from 0 – 10
What Liberton's Messy Church is!
A church for young families to enjoy together.
A church that takes place once a month on Saturdays, at a time when most families have finished the things they have to do.
An opportunity to be part of a church family for people who can't manage Sundays.
A fun time involving creativity, games (and mess!)
A worship time including songs, story, prayer, drama and suchlike.
A meal together.
We'll keep you up to date with the events and other important details here and on our Facebook page.
At the last Messy Church IN AUGUST
Our theme was Noah's Ark – what a great story!      There were things to make and games to play first, and then we all met up in the foyer to sing.     John told the story of Noah doing what God told him to do and building an enormous ark, even though people laughed at him because there was no water for it to float!        Into the ark went two of every animal and bird and insect Noah could find, and all of Noah's family.     And when the rains came, and the ark had water to float on, everybody in the ark was safe!     The rains flooded the whole earth and it was 40 days till they went down enough for the ark to come to rest and everybody to come out.     God put a rainbow in the sky to tell everybody that he loved them and that he would never send such a flood again, so now we know what a rainbow means and it reminds us that God loves us.
After more songs, we all enjoyed pizza for tea and those delicious cakes afterwards.
The next Messy Church is on 29th September.      No invitation needed, but if you're a child you'll need an adult, and if you're an adult you'll need a child!
In between there's Messy in the Park on Saturday 8th September, 2pm – 5.30pm, on the land at 38 Gracemount Drive.   It's just as much fun as Messy Church but out in the sunshine!
Messy Church Logo Copyright Bible Reading Fellowship© 2018. See www.messychurch.org.uk